About the Event
À l'occasion de la 46eme session du Groupe d'experts intergouvernemental sur l'évolution du climat (GIEC) qui se déroulera à Montréal du 6 au 10 septembre 2017, l'UQAM a le plaisir de recevoir quelques-uns de ces scientifiques de renommée internationale. La communauté uqamienne ainsi que les autres communautés universitaires sont invitées le lundi 11 septembre 2017 de 11h à 13h à un panel sur Les changements climatiques: messages clés des experts du GIEC à l'Université du Québec à Montréal (UQAM) Local (DS-R510) 320, rue Sainte-Catherine Est, Montréal (Québec) H2X 1L7, Métro Berri-UQAM. À noter: le nombre de places est limité. Contact: Karine Mainard, UQAM, mainard.karine@uqam.ca, 514 987-0431.
Information Note
Programme
Provisional Programme

(98.8 KB)
Presentation by Prof Waaub
UQAM outreach event


Download
The Physical Science Basis of Climate Change
The Physical Science Basis of Climate Change: key messages of the IPCC Fifth Assessment Report and content of the Sixth Assessment Report by Fatima Driouech, Vice-Chair of the IPCC Working Group I


Download
Climate Change Impacts and Adaptation
Climate Change Impacts and Adaptation: key messages of the IPCC Fifth Assessment Report and content of the Sixth Assessment Report by Hans- Otto Pörtner, Co-Chair of the IPCC Working Group II


Download
Climate Change Mitigation
Climate Change Mitigation: key messages of the IPCC Fifth Assessment Report and content of the Sixth Assessment Report by Diána Ürge-Vorsatz, Vice-Chair of the IPCC Working Group III


Download
Perspectives from a Canadian Scientist
Perspectives from a Canadian Scientist by Greg Flato, Vice-Chair of the IPCC Working Group I, outreach event


Download
IPCC history, mandate, and the production of the Sixth Assessment Report
IPCC history, mandate, and the production of the Sixth Assessment Report by Youba Sokona , IPCC Vice-Chair


Download

Fifth Assessment Report - Synthesis report (subtitles in French)

Climate Change 2013: The Physical Science Basis (subtitles in French)

Climate Change 2014: Impacts, Adaptation and Vulnerability (subtitles in French)

Climate Change 2014: Mitigation of Climate Change (subtitles in French)
IPCC

GIEC

The Sixth Assessment cycle

Le GIEC et le sixième Rapport d'évaluation

Fifth Assessment Report

AR5: Synthesis Report

AR5: Rapport de synthèse

AR5: Synthesis Report - Headline Statements

AR5: Rapport de synthèse - Conclusions titres du Résumé à l'intention des décideurs

Global Warming of 1.5 °C: an IPCC special report on the impacts of global warming of 1.5°C above pre-industrial levels and related global greenhouse gas emission pathways, in the context of strengthening the global response to the threat of climate change

Climate Change and Land: an IPCC special report on climate change, desertification, land degradation, sustainable land management, food security, and greenhouse gas fluxes in terrestrial ecosystems

Special Report on the Ocean and Cryosphere in a Changing Climate (SROCC)

How Early Career Research Scientists can contribute to the work of the IPCC

Ko Barrett
Ko Barrett is the Deputy Assistant Administrator for Research at the National Oceanic and Atmospheric Administration (NOAA) where she supervises daily operations and administration of NOAA's research enterprise. In 2015, Ko Barrett was one of the first women elected to serve as a vice chair of the IPCC. For over 15 years, she has represented the United States on delegations charged with negotiating and adopting scientific assessments undertaken by the IPCC. She has also served for over a decade as a lead negotiator for the United States on the United Nations treaty on climate change. Ko Barrett is widely recognized as an expert on climate policy, particularly on issues related to climate impacts and strategies to help society adapt to a changing world.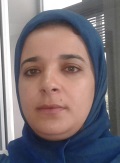 Fatima Driouech
Fatima Driouech is engineer graduated from the National School of Meteorology in Toulouse, and a PhD in sciences of the universe, environment and land surfaces of the Polytechnic Institute of Toulouse/University Paul. Fatima Driouech is currently the executive coordinator of the Adaptation Metrics and Techniques cluster within the University Mohammed VI Polytechnic (Morocco) and was previously the Head of the Meteorological Research Center of the Moroccan Meteorology then the Head of the National Climate Centre. Fatima Driouech is Vice-Chair of Working Group I of the IPCC and she was lead author of the fifth IPCC report. She is also Co-Chair of the Focus Area I of the Commission Climatology (World Meteorological Organization) dealing with climate monitoring, data and assessment. She also participated to various regional activities such as Mediterranean Forum Management Committee of seasonal forecasting (Medcof). Fatima Driouech is also involved in training and capacity building as a teacher in different Moroccan educational institutions on climatology and climate change. She led and participated in several studies on climate change especially on Morocco and North Africa and has different publications in this area.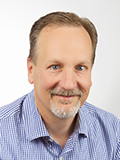 Gregory FLATO
Dr Flato has been a research scientist at CCCma since 1993, and its manager from 2004-2014. His expertise is in the area of sea-ice and global Earth System modelling. Since joining CCCma he has worked on the development of a series of global climate models used to simulate historical climate variations and project future climate change. Dr Flato was a lead author of the cryosphere chapter of the IPCC Fourth Assessment Report, and Coordinating Lead Author of the chapter on climate model evaluation in the IPCC Fifth Assessment. He is an adjunct professor at the University of Victoria's School of Earth and Ocean Science and has served on a number of national and international scientific committees including the World Climate Research Program's (WCRP) Joint Scientific Committee, and co-chaired the WCRP Climate and Cryosphere (CliC) core project.

He currently serves as co-chair of the WCRP Working Group on Coupled Modelling (WGCM), and in 2015 was elected Vice Chair of the IPCC's Working Group I. He has published roughly 70 peer-reviewed papers and book chapters on subjects related to modelling the climate system.

Dr Flato received his BSc and MSc in Civil Engineering from the University of Alberta, and a PhD in Engineering Science from Dartmouth College, USA. In 2016, Dr Flato received the Deputy Minister's Commendation Award for his "important contributions in climate science and research in Canada".

More information about the CCCma and its research is available at: http://www.ec.gc.ca/ccmac-cccma/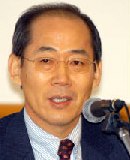 Hoesung Lee
Hoesung Lee is Chair of the Intergovernmental Panel on Climate Change (IPCC), elected since October 2015, and Endowed Chair Professor at Korea University Graduate School of Energy and Environment, Seoul, Korea. His research encompasses the economics of climate change, energy and sustainable development. He is a council member of the Global Green Growth Institute, and Chairman of the Asian Development Bank President's Advisory Board on Climate Change and Sustainable Development. Lee was the founding president of the Korea Energy Economics Institute - a government agency for national energy policy development. He was Distinguished Research Fellow at the Korea Environment Institute, senior adviser to the Minister of Energy and Resources and the Minister of Environment, senior fellow at the Korea Development Institute and economist at Exxon Company USA. He served as the president of the International Association for Energy Economics, president of the Korea Resources Economics Association, member of the International Advisory Board of the Battelle-Pacific Northwest National Lab, USA, the Board of Directors of Hyundai Corporation and the Institute for Global Environmental Strategies, Japan. He was Co-Chair of the IPCC Working Group III (the socio-economic dimensions of climate change) for the Second Assessment which provided a scientific basis for the UNFCCC's Kyoto Protocol. He served as Vice-Chair of the IPCC 2008-2015, and lead author and review editor for various IPCC assessments. He received his BA from Seoul National University and PhD in economics from Rutgers University, USA.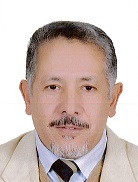 Abdalah Mokssit
Abdalah Mokssit is Secretary of the Intergovernmental Panel on Climate Change (IPCC). He has a long experience with the IPCC and the World Meteorological Organization (WMO). He is a former Vice-Chair of IPCC Working Group I, which deals with the physical science basis of climate change. He is also a former Third Vice-President of the World Meteorological Congress of WMO and was member of several WMO commissions including the Commission on Climatology and the Commission for Basic Systems. Previously, Abdalah was the Director of the National Meteorological Department of Morocco. At the National Meteorological Service of Morocco, he has focused on upgrading forecasting, from nowcasting to long-range forecasting; improving warning and crisis management for extreme events; and generating regional models of climate change scenarios, climate change sector impact studies and services for end users. In May 1996, His Majesty, the late King Hassan II of Morocco awarded the «National Order of Merit, Excellent Class» to Abdalah Mokssit for his contribution to the modernization of the National Meteorology. He was also awarded the medals "Chevalier" and "Commandeur" personally by His Majesty King Mohamed VI and the medal "Leverier" in recognition of work for the extension of NWP model PERIDOT to North Africa and Eastern Europe.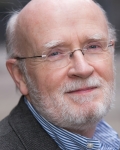 Hans-Otto Pörtner
Hans-Otto Pörtner is a Co-Chair of Working Group II of the Intergovernmental Panel on Climate Change (IPCC) for the Sixth Assessment cycle. He studied at Münster and Düsseldorf Universities where he received his PhD qualifying in Animal Physiology. As a Research and then Heisenberg Fellow of the German Research Council he worked at Dalhousie and Acadia Universities, Nova Scotia, Canada and at the Lovelace Medical Foundation, Albuquerque, USA. Currently he is Professor and Head of the Department of Integrative Ecophysiology at the Alfred Wegener Institute, Bremerhaven, Germany. He acts as an associate editor 'Physiology' for Marine Biology and as a co-editor of the Journal of Thermal Biology. He was Honorary International Associate Member of the Society for Integrative Biology, USA, between 2006 and 2013. He gave the Peter Hochachka Memorial Lecture at University of British Columbia in 2007, the Plymouth Marine Lecture in 2013, and the Bidder Lecture of the Society for Experimental Biology in Florence, 2018. During the IPCC Fourth Assessment Cycle he served as Lead Author on the Working Group III Special Report on Carbon Capture and Storage, and during AR5 as Coordinating Lead Author of Chapter 6 (Ocean Systems) of the Working Group II Report, as a member of the author teams for the Working Group II Summary for Policymakers and Technical Summary, as well as a member of the Core Writing Team for the Synthesis Report. His research interests include the effects of climate warming, ocean acidification, and hypoxia on marine animals and ecosystems with a focus on the links between ecological, physiological, biochemical and molecular mechanisms limiting tolerance and shaping biogeography and ecosystem functioning. He is a Clarivate Analytics highly cited researcher 2018.

Youba Sokona
Youba Sokona was elected Vice-Chair of the Intergovernmental Panel on Climate Change (IPCC) in October 2015. Prior to this, Youba Sokona was Co-Chair of IPCC Working Group III on the mitigation of climate change for the Fifth Assessment Report after serving as a Lead Author since 1990. Youba Sokona is currently the Special Advisor for Sustainable Development at the South Centre. With over 35 years of experience addressing energy, environment and sustainable development in Africa, Youba Sokona is a well-known, leading global figure. In addition to these achievements, Youba Sokona has a proven track record of organisational leadership and management, for example as Coordinator of the African Climate Policy Centre (ACPC) and as Executive Secretary of the Sahara and the Sahel Observatory (OSS). Youba Sokona's advice is highly sought after, and as such, he is affiliated with numerous boards and organisations, including as a Member of the Board for the Institute of Development Studies, Honorary Professor at the University College London (UCL), and as a Special Advisor to the African Energy Leaders Group. In short, Youba Sokona is a global figure, with deep technical knowledge, extensive policy experience and an unreserved personal commitment to African led development.

Diana Urge-Vorsatz
Diana Ürge-Vorsatz serves as Vice Chair of Working Group III of the Intergovernmental Panel on Climate Change (IPCC). She is a Professor at the Department of Environmental Sciences and Policy at the Central European University (CEU). She holds a Ph.D. from the University of California (Los Angeles and Berkeley). She served as the Acting Head of Department at CEU in 2002-2003 and directed the PhD program in 2003 – 2004. Diana Urge-Vorsatz was a Coordinating Lead Author in two Assessment Reports of the IPCC. She served on the United Nation's Scientific Expert Group on Climate Change, and led the buildings-related work in the Global Energy Assessment. She serves as associate editor of the journal "Energy Efficiency", and is a member of the Editorial Board of "Annual Reviews of Environment and Resources". She was a Visiting Professor at the International Christian University of Tokyo and a Research Scholar at IIASA (International Institute for Applied Systems Analysis). She has been serving on the Governing and Advisory boards of several organizations, including Innogy (formerly RWE), the Austrian Climate and Energy Fund (KLIEN), the European Climate Foundation (ECF), the UK Energy Research Centre (UKERC), and the Hungarian Energy-Efficiency Cofinancing Program (HEECP), and the Club of Budapest. She is regularly invited to high-level review panels, such as that evaluating the work at Lawrence Berkeley National Laboratory and the EU's Joint Research Centre. She received the Hungarian Republic's Presidential Award "Medium Cross" in 2008, as well as the "Role Model" award in 2009 and was invited as a member of Academia Europaea in 2017.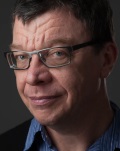 Jean-Philippe Waaub
Mr. Jean-Philippe Waaub is Vice-Dean – Research at the Faculty of Human Sciences (Faculté des sciences humaines), University of Quebec to Montréal (UQAM) Holding a Ph. D. in Management and Environmental planning from University of Montreal, Jean-Philippe Waaub is Professor in the Department of Geography since 1993. Mr. Waaub was Director of the Research and Studies Group in decision analysis (GERAD; HEC Montreal, Polytechnique Montreal; McGill; UQAM) from 2011 to 2015, a FRQNT strategic group where he is a member of this group since 1993; and from 1995 to 2005, and from 2008 to 2013, he was Director of the Group of Interdisciplinary Studies in Geography and Regional Environment (GEIGER) at UQAM, where he is a member since 1995.