About the Event
This outreach event is organized by the United Nations University Institute for Natural Resources in Africa (UNU-INRA), the African Academy of Science (AAS) and the University of Ghana (UG). This is the first of series of sub-regional outreach events in Africa. It will focus on the key messages from the Intergovernmental Panel on Climate Change (IPCC) Special Report on Global Warming of 1.5 °C (SR15) and the urban agenda and will also present the role and activities of the IPCC, its work programme and its relevance to policy and decision making in Africa. Valuable information will be provided about the other IPCC reports from the Sixth Assessment Cycle in the context of the implementation of the Paris Agreement and the 2030 Sustainable Development Agenda. The events will raise awareness about the process of development of the IPCC assessments and will explore the opportunities for the African scientific community to be involved and to contribute to the work of the IPCC. Through interactive workshop sessions, an effort will be made to boost two-way information flow and increase the African participation in the IPCC process and products.
Programme
Programme

Provisional (247.1 KB)
Information Note
Information Note

(268.9 KB)
Projections of future climate change in Africa – The physical science base
Francois Engelbrecht


Download
Key messages of the IPCC Special Report on Global Warming of 1.5 °C SR1.5 and the big picture: for the world and Africa
Youba Sokona


Download
How are existing and future development options for cities, infrastructure and industry affected and how can we respond (adaptation, mitigation and SD synergies and tradeoffs)
Debra Roberts , Co-Chair WGII


Download
How are key life support systems in the land-food-water-energy nexus impacted and what are the response options (adaptation, mitigation and SD synergies and tradeoffs)
Philip Antwi-Agyei, IPCC Author and Chukwumerije Okereke, IPCC Author


Download
IPCC role and activities and how does the IPCC work
Youba Sokona, IPCC Vice-Chair


Download

IPCC Special Report on Global Warming of 1.5 ºC

What is the IPCC

Producing IPCC reports
IPCC

The Sixth Assessment Cycle - Brochure

Global Warming of 1.5 ºC

2019 Refinement to the 2006 IPCC Guidelines for National Greenhouse Gas Inventories

Climate Change and Land

Timeline IPCC Special Report on Climate Change and Land

The Ocean and Cryosphere in a Changing Climate

Timeline of the IPCC Special Report on the Ocean and Cryosphere in a Changing Climate

Leaflet: How Early Career Research Scientists can contribute to the work of the IPCC

AR6 Climate Change 2021: The Physical Science Basis

Timeline IPCC AR6 Climate Change 2021: The Physical Science Basis

AR6 Climate Change 2021: Impacts, Adaptation and Vulnerability

Timeline IPCC AR6 WGII Report: Impacts, Adaptation and Vulnerability

AR6 Climate Change 2021: Mitigation of Climate Change

Timeline IPCC AR6 WGIII Report: Mitigation of Climate Change
Day 1 - Morning Session With Media And Students

Bilateral Meetings

Day 1 - Opening, SR15 And Multi-stakeholder Dialogue
Philip ANTWI-AGYEI
Philip Antwi-Agyei is an interdisciplinary environmental scientist and a Senior Lecturer at the Kwame Nkrumah University of Science and Technology, Kumasi, Ghana. As a Commonwealth Scholarship Scholar, he obtained his Ph.D from the University of Leeds, United Kingdom. His research involves developing innovative multi-scale methodologies for assessing vulnerability and adaptations to climate change (especially in the form of drought sensitivity) for dry land farming systems. Specifically, his work uses spatial databases, ecological studies and field-based participatory approaches aimed at empowering local communities and broadening understanding of how climate change affects food security and rural livelihoods. Philip was a Lead Author for the Intergovernmental Panel on Climate Change (IPCC) Special Report on Global Warming of 1.5 oC above pre-industrial levels, where he worked closely with other scientists across the globe on "Sustainable Development, Poverty Eradication and Reducing Inequalities". He has published extensively in reputable peer reviewed international journals. He has also presented his research outputs in several international conferences and workshops in the United Kingdom, the Netherlands, Canada, Kenya, Botswana, Germany, Nigeria, Switzerland, to mention but a few. Philip is a Visiting Researcher at the Centre for Climate Change Economics and Policy, University of Leeds, United Kingdom.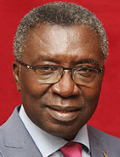 Kwabena Frimpong Boateng
Honourable Prof. Kwabena Frimpong Boateng is Ghana's minister of Environment, Science, Technology and Innovation. He was a former CEO of the Korle-Bu Teaching Hospital, past President of the Ghana Red Cross Society and immediate past Chairman of the Public Utility Regulatory Commission (PURC). He established the National Cardiothoracic Centre at the Korle Bu Teaching Hospital and was its founding Director. Prof. Frimpong-Boateng has received several local and international awards in recognition of his medical work and service to humanity. In 1999 he was the Ghana Chartered Institute of Marketing Man of the year and a recipient of the Millennium Excellence Award for Personality of the Decade. Prof. Frimpong-Boateng was the winner of the 2012 edition of the prestigious African Heroes Award, presented by Ohio University in Athens, Ohio, USA, on February 12, 2012. He graduated from the University of Ghana Medical School in 1975 with MB, ChB degrees, and qualified as a as general surgeon, cardiothoracic and vascular surgeon after undertaking his postgraduate studies at the Hannover Medical University, Germany in 1978.He subsequently worked as a consultant cardiothoracic surgeon and was one of the pioneers of the heart transplantation programme in Hannover. In 1985, he was recognized as the first black person to perform a heart transplant.
Marlies Craig
Marlies Craig is a biologist with a PhD in Epidemiology and a Post-graduate Diploma in Adult Education. Her focus area was the spatial and temporal distribution of malaria. As Principal Investigator of the Mapping Malaria Risk in Africa (MARA) project, she helped create a continental malaria atlas which provided disease burden estimates and helped guide control operations. She contributed to the US Country Studies on Climate Change by exploring potential future changes in malaria and bilharzia distribution. Marlies worked for some time as a consultant epidemiologist. As a freelance educator, she authored a popular science book on insects, offered public presentations, educational events for children, and started developing a school curriculum enrichment programme to support biology and environmental education. She briefly worked as Research Mentor in the UKZN School of Clinical Medicine before joining the IPCC Working Group II team in Durban.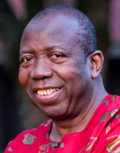 Felix Dapare Dakora
Prof Felix Dapare Dakora currently holds a South African Research Chair in Agrochemurgy and Plant Symbioses at the Tshwane University of Technology, South Africa; and is Fellow and President of the African Academy of Sciences. In 2012, he won the UNESCO-Equatorial Guinea International Prize for Research in the Life Sciences, and the African Union Kwame Nkrumah Science Excellence Continental Award in 2016. He is a Member of the Academy of Sciences of South Africa, Fellow of the Royal Society of South Africa, and TWAS Fellow. He currently serves as Adjunct Professor to the University of Western Australia for the period June 2012 to May 2021. Prof Dakora's research has contributed to our current understanding of the signaling and protectant roles of legume molecules such as flavonoids, alkaloids, amino acids, terpenoids and isoflavonoid phytoalexins, as well as of rhizobial metabolites such as lumichrome, riboflavin and indole acetic acid, especially in plant functioning and the expression of bacterial nodulation genes. Prof Dakora has published 427 papers, 16 Book Chapters, 292 peer-reviewed Conference papers/abstracts) and a Book entitled: "Biological Nitrogen Fixation: Towards Poverty Alleviation through Sustainable Agriculture" published by Springer.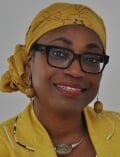 Fatima Denton
Fatima Denton is an accomplished leader in the UN system, and currently Director of the United Nations University Institute for Natural Resources in Africa (UNU-INRA). She has depth of expertise in natural resource management, research and policy development, and the African region. Prior to joining UNU-INRA, Denton had worked with the United Nations Economic Commission for Africa (UNECA) in Ethiopia since 2012. Her roles included Director of the Natural Resource Management Division and Coordinator of the African Climate Policy Centre. Before that, Fatima was Programme Leader with the Canada-based International Development Research Centre (IDRC). Fatima Denton is a Lead Author for the IPCC Special Report on Climate Change and Land, and Lead Author for the Fourth, Fifth and Sixth Assessment Reports of the IPCC. She has served on numerous scientific committees and boards and is a current member of the advisory board of Future Earth and a trustee of UK-based International Institute on Environment and Development. She has written more than 50 peer-reviewed articles, reports, and books.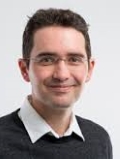 Francois Engelbrecht
Francois Engelbrecht is an IPCC Lead Author in the Special Report on Global Warming of 1.5 ºC and the Sixth Assessment Report. He has joined the Global Change Institute of the University of the Witwatersrand, Johannesburg in 2019. Previously he led the climate studies, modelling and environmental health research group at the Council of Scientific & Industrial Research (CSIR). He obtained a PhD in meteorology (2006) at the University of Pretoria, and specialises in the fields of numerical climate model development and regional climate modelling. Francois was leading the development of the first African-based Earth system model in collaboration with national and international partners. He is an extraordinary associate professor at North-West University and an honorary research associate of the University of the Witwatersrand. Francois also serves as an invited member of the Working Group on Numerical Experimentation of the World Climate Research Programme.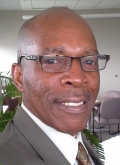 Joseph Kow ESSANDOH-YEDDU
Dr. Joseph Essandoh-Yeddu is the Director for Strategic Planning and Policy at the Ghana Energy Commission. He co-chairs the national planning committee that prepares Ghana's Annual Power Supply Plan. He led the team that developed Ghana's first Strategic National Energy Plan (SNEP: 2006-2020) and is leading the team updating it to cover up to 2030.
He was a member of the Presidential Commission set up by the Ghana Government to look into nuclear power in 2007 and currently a board member of the Ghana Nuclear Power Institute.
He is member of Ghana's team to the UN Climate Change negotiations, the lead person on Energy in Ghana's team and a key negotiator on carbon capture and storage for the African Group at the UNFCCC negotiations. He was a Lead Author in the IPCC Working Group Three of its fifth Assessment Report and now a Review Editor for the IPCC Sixth Assessment Report and assigned to the "Energy Systems Chapter" of the Report. Dr. Essandoh-Yeddu was a peer-reviewer for IEA (International Energy Agency)'s 2014 World and African Energy Outlooks. He has been a panelist in a number of energy and climate events, authored a couple of books and number of papers.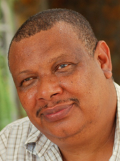 Chris Gordon
Prof Chris Gordon is a is a limnologist and ecotoxicologist based at the University of Ghana's Institute for Environment and Sanitation Studies. He is the CDKN Country Engagement Lead for Ghana. Prof Gordon has considerable experience working with international bodies such as the GEF, UNEP, FAO, UNDP, DFID (former ODA) DANIDA, IDRC, DGIS. Over the past 30 years, Prof Gordon has provided guidance on various national policies, strategies and action plans that include: National Environmental Action Plan (1988); National Wetlands Conservation Strategy (1999); Water Policy (2007); Buffer Zone Policy (2011); National Environment Policy (2014); National Climate Change Policy and Master Plan (2014); Intended Nationally Determined Contributions, Paris Agreement 2015); National Climate Change and Green Economy Learning Strategy (2017); Science, Technology and Innovation Policy (2018).
He has served as a member of the Steering Committee Earth Systems Governance Programme; as Coordinating Lead Author, Chapter 3 Africa, for International Panel for Biodiversity and Ecosystem Services (IPBES). He has provided input to the UNEP Post-2015 Discussion Paper as well as the UNEP Foresight Expert Panel. He is a past Vice-President of both the International Society of Limnology and of Wetlands International.
Currently, Prof Gordon is Chair of the Technical Committee on Environment for the Ghana Standards Authority, Convenor for the revision of the ISO standard on Environmental Due Diligence. and member of the World Adaption Research Programme of UN Environment. In 2016, he was awarded the award of Member Order of the Volta, for services to Ghana in research, education and development.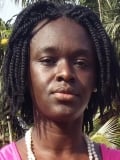 Nana Ama Browne Klutse
Nana Ama Browne Klutse is a Lead Author in the Intergovernmental Panel on Climate Change Sixth Assessment Report. She is a Senior Lecturer at the Department of Physics, University of Ghana, Legon. She is a fellow of African Institute of Mathematical Sciences - Next Einstein Initiative women in Climate Change Science. She was a Senior Research Scientist and a Manager at the Ghana Space Science and Technology Institute of the Ghana Atomic Energy Commission. She holds a PhD in Climatology from the University of Cape Town, South Africa. Her research focuses on climate modelling, climate impact assessments on society (health, energy, and gender). She has worked on both national and international projects and consultancies including the climate and health project in Ghana and the ongoing global CORDEX experiment. She has co-authored a good number of journal article publications and academic books to her credit. Her article published in Environmental Research Letters in May 2018 on Potential impact of 1.5 °C and 2 °C global warming on consecutive dry (CDD) and wet days (CWD) over West Africa revealed that enhanced warming results in a reduction in mean rainfall across the region, CDD will increase over the Guinea Coast, in tandem with a projected decrease in CWD at both 1.5 ◦C and 2◦C global warming. Courses she teaches include General Physics, Cloud Physics, Atmospheric Physics, Climate dynamics of Africa, Regional Climate modelling. She supervises students' research in Ghana and abroad at Masters and PhD levels.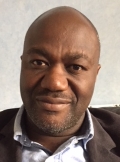 Chukwumerije Okereke
Chukwumerije (Chuks) Okereke is a Lead Author in the IPCC Special Report on Global Warming of 1.5 °C and the Fifth Assessment Report and a Coordinating Lead Author of the Sixth Assessment Report. Chuks' international reputation has allowed him to offer leadership and expertise on vital issues around governance and climate change. He was the founding Project Director of the Rwandan National Strategy for Climate and Low Carbon Development project, which outlines how adaptation and mitigation actions can be integrated across all sectors of the economy, putting Rwanda in a stronger position not only to face the twin challenges of climate change and poverty, but to take advantage of the opportunities presented by a low-carbon growth path in a greener global economy. He is a senior member of a research team exploring the interactions between emerging industrial policies and green economy strategies in Ethiopia, and he has recently been awarded an ERSC grant on the governance of inclusive green growth in Africa under the Global Challenges Research Fund. Chuks was the pioneer moderator of the United Nations Institute for Training and Research (UNITAR) Climate Diplomacy Course and has served as a consultant to DFID, UNDP, the World Bank and a number of African Governments.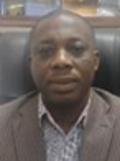 Kwadwo Owusu
Prof. Kwadwo Owusu is as Associate Professor at the Department of Geography and Resource Development, University of Ghana. He holds a BA in Geography and Resource Development from the University of Ghana and a MS and PhD in Geography from the University of Florida. His areas of research interest are climatology, climate variability and change impacts on agriculture and water resources and smallholder adaptation to climate change.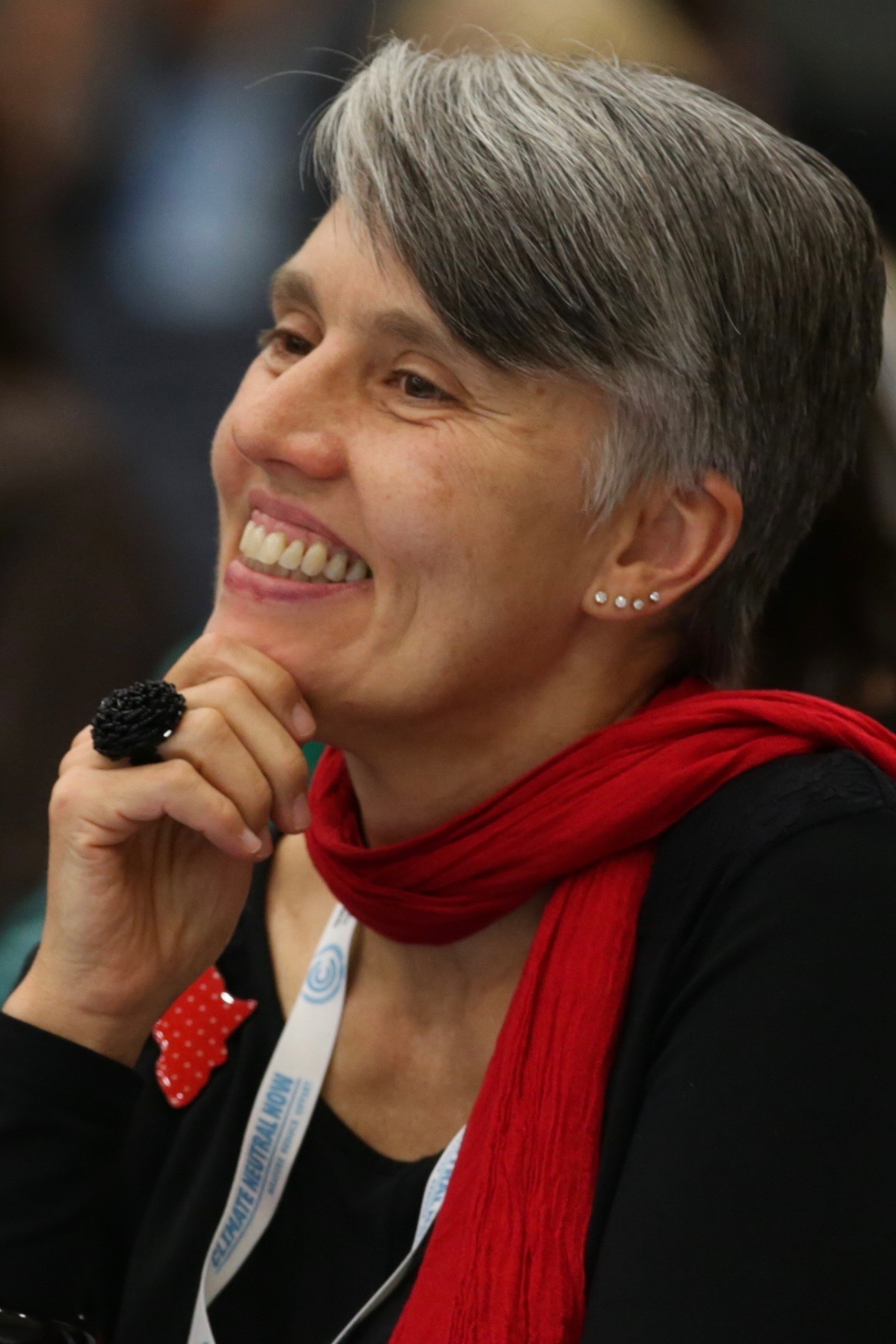 Debra C. Roberts
Debra Roberts is a Co-Chair of Working Group II of the Intergovernmental Panel on Climate Change (IPCC) for the Sixth Assessment cycle. She is Head of the Sustainable and Resilient City Initiatives Unit in eThekwini Municipality (Durban, South Africa). She was a lead author of Chapter 8 (Urban Areas) of Working Group II of the Intergovernmental Panel on Climate Change's (IPCC) Fifth Assessment Report and was elected as Co-Chair of Working Group II for the IPCC's Sixth Assessment cycle in 2015. Debra is an Honorary Professor at the University of KwaZulu-Natal in the School of Life Sciences and is an advisor to the Global Commission on Adaptation, United Cities and Local Governments (UCLG) and the United Nations Secretary General's 2019 Climate Summit. In 2019 she was included in a list of the World's 100 Most Influential People in Climate Policy.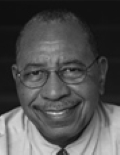 Youba Sokona
Youba Sokona was elected Vice-Chair of the Intergovernmental Panel on Climate Change (IPCC) in October 2015. Prior to this, Youba Sokona was Co-Chair of IPCC Working Group III on the mitigation of climate change for the Fifth Assessment Report after serving as a Lead Author since 1990. Youba Sokona is currently the Special Advisor for Sustainable Development at the South Centre. With over 35 years of experience addressing energy, environment and sustainable development in Africa, Youba Sokona is a well-known, leading global figure. In addition to these achievements, Youba Sokona has a proven track record of organisational leadership and management, for example as Coordinator of the African Climate Policy Centre (ACPC) and as Executive Secretary of the Sahara and the Sahel Observatory (OSS). Youba Sokona's advice is highly sought after, and as such, he is affiliated with numerous boards and organisations, including as a Member of the Board for the Institute of Development Studies, Honorary Professor at the University College London (UCL), and as a Special Advisor to the African Energy Leaders Group. In short, Youba Sokona is a global figure, with deep technical knowledge, extensive policy experience and an unreserved personal commitment to African led development.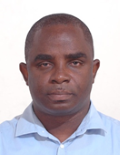 Daniel Tutu Benefoh
Dr. Daniel Tutu Benefoh (PhD) is Ghana's IPCC Focal Point. He is also lead the low carbon development and transparency activities at the Environmental Protection Agency. As part of this responsibility, he interfaces with climate policy and implementation issues on climate reporting, national determined contributions, mitigation actions and other markets-related initiatives.